Centre spécialisé de pédiatrie sociale
We dream of a society where all youth, no matter what milieu they live in, can
develop healthily,

with all of their rights as stated in the United Nations Convention on the Rights of the Child respected, in order to truly participate in creating a

just and equitable world

.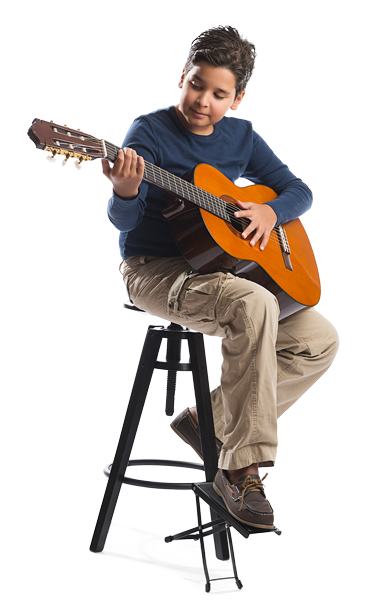 We dream of a society where all youth, no matter what milieu they live in, can develop healthily, with all of their rights as stated in the United Nations Convention on the Rights of the Child respected, in order to truly participate in creating a just and equitable world.
We offer at no charge powerful development tools based on best practices in community-based social pediatrics, law and neuroscience, with a priority for youth (ages 2 to 22) from a difficult home environment in the borough of Mercier–Hochelaga-Maisonneuve, to guide them toward educational and social success.
Le Garage à musique est un centre spécialisé qui unit à la pédiatrie sociale en communauté, la pratique du droit, la pratique collective de la musique et des services professionnels de rattrapage scolaire.
Word from Hélène (Sioui) Trudel, Esq.,
Among the First Nations, we share the belief that each child is born with at least one gift.
In order for this gift to develop, the child needs multiple opportunities, positive models, and community members who truly work together to guide and direct the child along life's pathway. This way of seeing things is echoed in the Convention on the Rights of the Child: to flourish, children and youth need to be surrounded with love and their family which, in turn, is supported by a village based on mutual assistance and respect for all fundamental rights.
In community-based social pediatrics centres, we see every day how children's health or behavioral problems all too often hide a violation of their fundamental rights and that their families don't have all the tools they need to enforce them. We become aware of the damage caused by social, cultural and economic inequities, exclusion, the absence of stimulation for healthy growth, healthcare and social services that are inaccessible despite what is offered, education that is not adapted to them because of a lack of resources, financial insecurity, unhealthy housing, malnutrition, violence, an unsuitable play environment and so on. And there's worse: children and youth in the same country, the same city or even the same borough don't have access to the same resources and the same chances to fully develop. This unjustified disparity touches and affects almost a third of all children in Canada. In neighbourhoods like Hochelaga and Maisonneuve, it's almost one child out of two.
I created Garage à musique, with support from several partners, to try to change this reality.
Thank you for helping us to create and maintain this warm place and to improve the chances for success of youth in the borough of Mercier–Hochelaga-Maisonneuve. Merci de continuer d'appuyer les projets du Garage à musique, centre spécialisé de pédiatrie sociale. Thank you for believing that we can get there together.
Mot de Dr Gilles Julien C.M., O.Q.
PÉDIATRE SOCIAL, DIRECTEUR CLINIQUE ET FONDATEUR PSC
J'ai toujours voulu soigner les enfants. Véritables vecteurs de changement, remplis d'espoir et d'innocence, ils sont l'avenir.
Ce sont les êtres les plus vulnérables de notre société, tout en étant les plus importants. Néanmoins, au Québec, ils sont plusieurs dizaines de milliers à être privés des services essentiels pour développer leur plein potentiel. C'est pour cette raison que j'ai fondé la pédiatrie sociale en communauté. Grâce à cette approche unique de médecine intégrée, nous pouvons leur garantir un avenir en santé, peu importe leurs origines ou leur statut social.
Jour après jour, mon équipe et moi-même luttons pour enrayer les sources de stress toxiques, en travaillant respectueusement avec les milieux de vie de l'enfant. En misant sur les forces de l'enfant, nous ravivons l'étincelle dans leurs yeux. Lorsqu'ils sont aimés, écoutés et accompagnés, ils réalisent toujours de grandes choses.
Au Garage à musique, ces enfants et leurs familles constituent notre seule et unique préoccupation.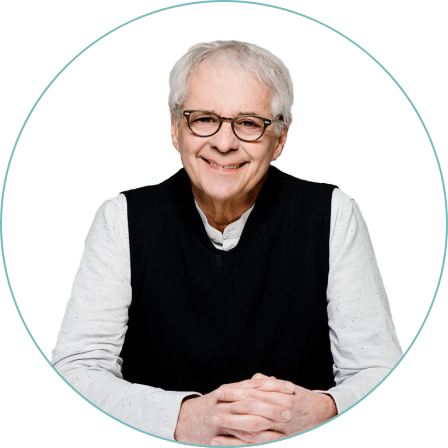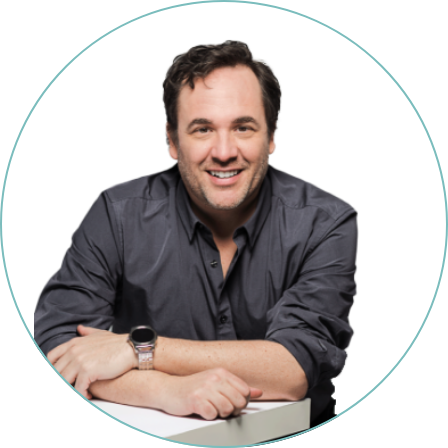 Word from Patrick Coiteux
EXECUTIVE DIRECTOR AND MUSICAL DIRECTOR
"Music is a precious art that transports and changes lives."
Over my career, I've had the privilege of living out many extraordinary experiences as a musician, instructor and musical director. I've also been lucky enough to work with many artists and to direct many musical revues. Through these many projects, I've had enriching encounters and nourished my great passion: music.
I put my energy, expertise and knowledge into play when I took over as Executive Director and Musical Director of Garage à musique in 2015. Thanks to our dynamic team of healthcare and social services professionals, music teachers and volunteers, we've enabled the centre to grow, while adding innovative solutions and a greater openness to diversity and inclusion. We're all determined to make Garage à musique an important player in Hochelaga-Maisonneuve.
We will continue to work together to better care for and equip vulnerable children while opening the wonderful world of music up to them.
Ms. Hélène (Sioui) Trudel, Esq., social entrepreneur, laid the first bases of Garage à musique in an integrated legal framework to equip children from a difficult home environment.
The managers of the CCSE and the Maison de la culture supported the project and chose the Ovila-Pelletier building on Bennett Avenue to house Garage à musique.
Start of an 18-month pilot project in partnership with the Samajam school of percussion and the Hochelaga community-based social pediatrics centre, to which the founder offered integrated legal services, and the 216 children in Saint-Nom-de-Jésus primary school, whether or not they presented with behavioral or learning disorders, notwithstanding the care received.
Start of sponsorship by the Simple Plan Foundation.
Moved to Sainte-Catherine Street East.
Activities began at Garage à musique.
Providing services combining community-based social pediatrics with pediatrician Gilles Julien and two social workers, homework help services from School Success and music practice with a small team of dedicated musicians.
Five-year subsidy from Public Safety Canada's National Crime Prevention Centre.
Launch of the major fundraising campaign to renovate the Ovila-Pelletier building.
Addition of music therapy.
Start of homework help services from Je Passe Partout.
The City of Montréal and the borough agree to cede the Ovila-Pelletier building to the Fondation Dr Julien on a long-term 30-year lease and to contribute 50% of the funding needed for the renovations.
Start of renovations on the Ovila-Pelletier building.
Completion of work and move into Garage à musique on March 6, 2014.
There we welcome and coach over 500 children and youth each week thanks to our many partners.
School Access Centre established in collaboration with Centennial College to provide academic remedial services.
Patrick Coiteux becomes Executive Director.
Report on UQAM's five-year assessment of Garage à musique's establishment.
Start of the empowerment project for the 3 affiliated FDJ centres.
Garage à musique, centre spécialisé de pédiatrie sociale, incorporated.
Research started into the impact of Garage à musique and of the collective practice of music.
We've made connections with children, youth, families, community members, primary schools, numerous community groups, community policing services, youth centres in Montréal, professional and amateur artists, businesspeople and many others.
SCHOOLS AND KINDERGARDENS
Sincere thanks to our partners who enable us to continue our mission.
Fondation Famille Michel Fournelle
Would you like to become a partner?
Contact us and we'll be happy to talk to you.